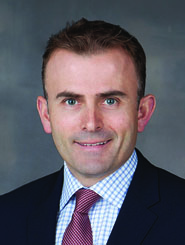 A wise man reminded me recently that all port-related service providers must earn their living ultimately from ocean carrier freight rates. Not that one can miss this point for too long given persistent difficult liner market conditions resulting in intense trickle-down pressure both on stevedoring companies and terminal operators in North America.
In 2014, port service providers will be faced with some tough questions, among the most pressing are:
Can I generate a sufficient return on investment to support capital requirements for improved port infrastructure? All necessary to accommodate our customer's larger vessels in tighter berth windows.
Is the U.S. stevedoring sector a sustainable business model in its current form?
The answer to both questions is, it depends.
In the port operating sector, we will see continued investment in the gateway locations, particularly Los Angeles and Long Beach as well as some groundbreaking technology implementations that may begin to reshape the U.S. port business.
In the U.S. stevedoring sector, 2014 will be the year of "survival of the fittest." The market has deteriorated significantly, and we may begin to see some rethinking long-term engagement strategy in certain areas. The players that survive will only do so with a razor-sharp focus on cost and a balanced portfolio of business activity.
The areas that will keep many of us awake at night in 2014 will broadly remain the same: customer satisfaction, striving for profitability, labor cost, macro-economic factors, sustainability, operational excellence, safety, labor management relations, human capital, and innovation to name but a few.
At the end of the day, we all work in a growing and hugely critical industry enabling global commerce. We are fortunate to occupy a front row seat in the rapidly evolving landscape. It will be a fun but challenging year as usual, so in that sense, not so much change from 2013. I remain most optimistic about the future of our business and in the economic outlook for the U.S. and Canada in 2014.
W. Patrick Burgoyne is President and CEO of Ceres Terminals.