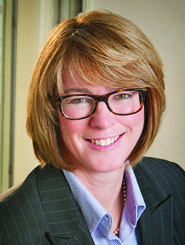 This year, ports and other gateways across Canada will be working to fully realize the potential of the recently signed free trade agreement between Canada and the European Union. The Comprehensive Economic and Trade Agreement, when ratified, will provide Canada with preferential market access to more than 500 million consumers in the European Union. This coupled with the North American Free Trade Agreement means Canada will have trade agreements in place with the world's two largest economies.
To fully realize the opportunities that CETA will bring, it is critical that ports and related stakeholders such as carrier partners, terminal operators and all logistics operators make the necessary investments now to be able to ramp up quickly when the changes associated with CETA come online. This involves upgrading infrastructure, but also includes reviewing and improving upon existing practices and procedures to generate efficiencies that result in better performance and network optimization.
The number of mega-projects in Atlantic Canada continues to grow. There is now an estimated $115 billion in major projects planned that will require container cargo and a significant amount of breakbulk services. Many of these projects are related to resource extraction and development while others will create the necessary conditions to stimulate manufacturing in the region.
Generally speaking, the recovery following the global economic crisis that occurred in 2008 has not reached the previous level of trade growth. For the last two years, global trade growth has been less than 2 percent. The amount of cargo that moves through ports and other gateways is very dependent on the overall global economy. That is why it is important for all ports and related stakeholders to work hard and look for new ways of maintaining cargo activity in this new world economy.
Karen Oldfield is President and CEO of the Halifax Port Authority.