European ports face two-hour dock strike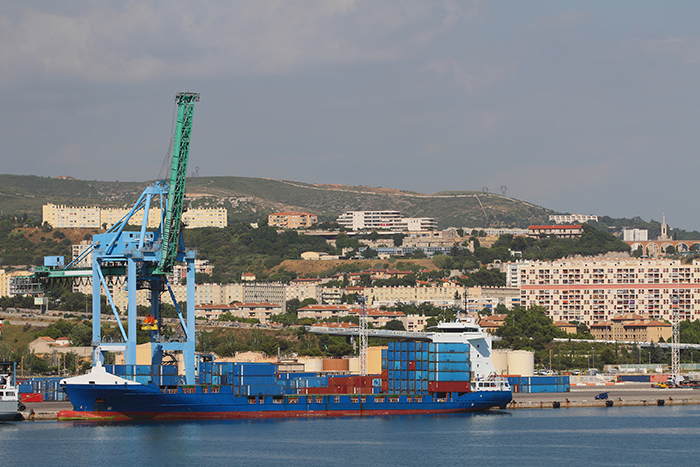 LONDON — The International Dockworkers Council (IDC) has called for a two-hour walkout across European ports next week to support the Spanish longshoremen's battle for job security as the Madrid government prepares to liberalize the nation's labor system.
The Barcelona-based IDC has called on dockers to walk off the job from 10 a.m. to 12 p.m. on June 29 "to support the struggle of Spanish dockworkers" and to fight the "ultra-liberal" model of the European Union "that goes against the interests of workers and trade unions."
"Spanish employers have refused to guarantee the jobs of over 6,000 workers in ports across the country, despite the fact that dockworkers have for the last four months put forward various realistic solutions to the conflict, and have even proposed a reduction in their wages," said Jordi Aragunde, the IDC's general coordinator.
It is not clear whether the IDC's call for a two-hour strike will be heeded across Europe's waterfront.
The IDC called for an international three-hour strike in support of Spanish dockers for March 23, but called it off after the Madrid government failed to gain Parliamentary approval for its planned labor reforms, prompting the country's dockers to call off four remaining days of a nine-day strike campaign.
The Spanish government secured Parliament's support at the second attempt in mid-May, triggering talks between unions and port employers that have so far failed to reach agreement on safeguarding the jobs of dockers across Spain's 39 ports.
The unions, which represent around 6,200 dockers, have called for four 48-hour strikes on alternative hours between June 26 and July 8.
The labor reforms will end the unionized monopoly on the hiring of dockers to comply with a European Court ruling in December 2014 that the current system violates the EU's freedom of establishment.
Spain was fined 15.6 million euros ($17.5 million) last July for failing to change its system, and faces a daily penalty of 27,500 euros until it complies with the court ruling.
The IDC said it also plans to devise a "concrete strategy" to support dockers at APM Terminals Gothenburg facility who are facing a partial lockout through June 30 and have responded with bans on overtime and the hiring of pool workers.
Contact Bruce Barnard at brucebarnard47@hotmail.com.
User login