Prepare for Trans-Pacific Contract Negotiations
Save 25% on Annual Subscriptions*
Use Promo Code: TRANSPAC25 
 *Discount is for new subscribers only and cannot be applied to existing subscriptions or renewals. 
JOC.com Access - Annual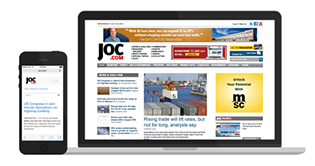 Best value at $29.08/month

Business-critical news and in-depth analysis on topics shippers need to know such as Trans-pacific negotiations, freight rates, carrier alliances, and more!
Comprehensive market data including trade lane volume, trade statistics, schedule reliability & pricing information
Optimized for mobile, tablet and desktop
JOC.com + Magazine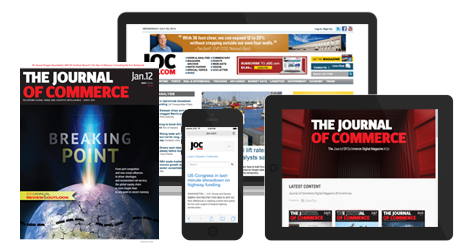 The Journal of Commerce magazine delivered bi-weekly*
Unlimited access to JOC.com, the container shipping industry's premier information platform
Special Reports, with coverage of key industry topics like our Peak-Season Forecast, Breakbulk & Project Cargo Market Report, Annual Review & Outlook and more!
JOC Daily Newswire delivered to your inbox each morning
*Print available in North America only.
JOC.com Access - Monthly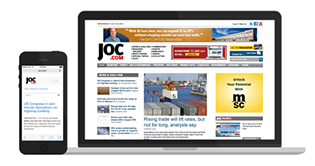 Unlimited access to business-critical news and in-depth analysis for thirty days
Comprehensive market data including trade lane volume, trade statistics, schedule reliability & pricing information
Optimized for mobile, tablet and desktop