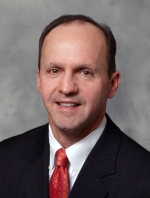 Having spent 31 of my 33 professional years on the international side of the shipping industry, moving to the domestic offshore segment has proved similar in some ways and quite different in others. It's those differences that I believe have caused the Jones Act trades to find themselves in the somewhat controversial positions we've read about all too often. 
The mere size and scope of the international trades tends to mask the many challenges all shipping organizations face: vessel replacement, equipment rationalization, environmental standards and shared services to name just a few.
U.S. domestic offshore carriers face these same issues, yet find them to be magnified in the public and, more importantly, the political arena.
In certain Jones Act trades, assets are aging, which causes concern not only for schedule reliability, but also the associated impact on our environment. We often find that new approaches to how services are provided are passed over in favor of reverting back to how it's been done in the past. It seems an argument is frequently made that the future uncertainty of the Jones Act results in a lack of reinvestment and innovation.
History has shown that significant reinvestment in the Jones Act trades wasn't only a sound business decision but equally as important, a decision that has greatly served the populations of the trades in which the investment was made as well as the U.S. shipbuilding industry and the American labor force.
All of us in the U.S. domestic offshore trades must continue to renew our assets while testing new and previously unused technologies in order to push forward our environmental stewardship. It's our responsibility to those who rely on us as critical components in their supply chain.