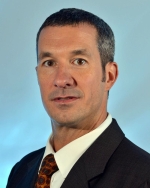 I anticipate our industry will see several changes and forms of evolution this year as all sectors try to find a solid foundation for sustained success. One of the most important developments I suspect we'll witness will be one of increased internal focus by relevant stakeholders, and that won't necessarily be detrimental to our industry.
In fact, I believe carriers in 2013 and the years that follow will become better at determining their value to their customers, and subsequently will begin to better assess how to correctly assign pricing for their services. This will help to improve accountability and better define the expectation that comes with a business partnership. It also will help to provide more stability in revenue and cost streams.
I also hope to see a sense of pride return in how we engage with each other. Through a better understanding of the goals and objectives existing between organizations, we can improve mutual respect in the roles we play in sustaining a healthy market environment. It's clear we can no longer count on global economic growth to simply hide the shortcomings and necessary evolution our industry needs to undertake. Our sustained success will rely on identifying our true value proposition and matching these strengths with customers who need such offerings.