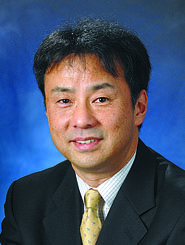 A decade ago, capacity constraints of U.S. ports were commonly shared concerns among industry stakeholders. Capacity constraints didn't have an easy solution because they involved politics as well as long-term visions and resolutions. Fortunately, thanks to modernized container yard operations (including decking containers), it seems manageable if we look at supply and demand of each port in a comprehensive manner.
However, in the year 2013, some terminals might have exaggerated and aggressively oversold their capacity, leaving other terminals in the same port underutilized. Some other causes included unilateral approaches of a few stakeholders or lack of port leadership or lack of harmonization. The impact wasn't pleasant: hours of gate-waiting, misconnection to trains and overall supply chain disruptions for shippers.
If stakeholders had worked jointly for a single and common goal of providing users with trouble-free and cost-efficient services, most of these disruptions in 2013 could have been avoided or could have been fixed in a timely manner.
Having witnessed all of these issues, many express their worry about West Coast labor negotiations in 2014. It is my sincere hope that every stakeholder will behave responsibly, work closer together, and exceed expectations for a more prosperous year.
Tsuyoshi Yoshida is President and CEO of MOL (America) Inc.