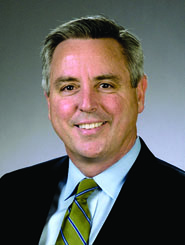 The U.S. maritime industry is undergoing a major Jones Act fleet renewal boom. Driven largely by our nation's boost in energy production output, new construction activity at U.S. shipyards is at level not experienced in several decades. In addition to the high demand for new U.S.-built tankers, Jones Act cargo operators have also placed orders for new builds. In total, 17 large oceangoing container ships and tankers are on order or already under construction, with options for many more. This is in addition to the construction of patrol boats, tugs, barges of all sizes, ferries and other vessels plying U.S. domestic waterways.
The trend is good news not only for the U.S. shipyards that employ thousands of American workers from Philadelphia to San Diego, it is also a positive development for the future of U.S. seafarers as new Jones Act tonnage is introduced into a wide range of markets. As of 2014, shipyard orders extend out to 2018, with new orders continuing to be announced.
In looking at the economics alone, the benefits of this boom to the U.S. economy are substantial. The unsubsidized U.S. Jones Act fleet of U.S.-owned, U.S.-built and U.S.-crewed vessels sustains nearly 500,000 jobs, $29 billion in labor compensation, and more than $100 billion in annual economic output, according to a study by PricewaterhouseCoopers for the Transportation Institute.
Equally important, U.S.-flag vessels are built and operated to comply with the world's highest safety and environmental standards. This new generation of U.S. Jones Act vessels will be LNG-powered, resulting in ships that are more fuel efficient and significantly reduce carbon dioxide emissions. 
A strong U.S. domestic maritime industry is critical to our national security, makes our homeland more secure and fosters American jobs. The current surge in construction at U.S. shipyards conveys a powerful message that these investments will ensure our industry will remain vibrant and healthy for decades to come.
Matt Cox is President and CEO of Matson.