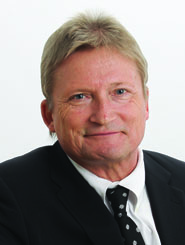 The trans-Pacific liner shipping industry experienced another challenging year in 2013. The continued weak global economy caused reduced capacity utilization and falling freight rates, resulting in many shipping lines again incurring considerable losses.
While analysts predict an overall global 5 percent volume growth for 2014, with more modest 2 to 3 percent growth projected in the main trades, the overall situation is still very fragile.
The following is an outline of what I see as the most important issues facing the liner shipping industry in 2014 and what we must do to improve them.
Revenue improvement: In 2013, we saw uncompensatory ocean freight revenues; this comes on top of two equally challenging years in 2011 and 2012. Many carriers are still operating at significant losses, and many have had to take dramatic steps to reduce their cost exposure. During 2014, it is critical we ensure that losses are reversed, and it is incumbent upon carrier executives to safeguard that ruinous rate actions are stopped, and that rates are adjusted to compensatory levels.
Service quality: Shippers need to recognize the value of carrier profitability — this is essential to not only maintain but also improve our service levels and address the enormous investments required. Modern "working tools" such as IT-related capabilities need to become integral criteria for the selection of ocean carriers. We should bring back the service quality factor as a competitive element for the selection of ocean carriers.
Fuel costs: Carriers are still not being adequately compensated for the fluctuations in fuel costs, nor for the increasing requirement for the cleaner but more expensive low sulfur fuel. Shippers and carriers need to work closer together to agree to some adequate compensation for these costs — the fluctuations of which are outside the control of the carriers.
Capacity: The slow increase in cargo volumes — which are still not back to pre-financial crisis levels — has created a short- to medium-term capacity surplus. During the latter part of 2013, we saw a slight reduction in the available capacity of about 5 percent. Capacity deployment needs to be flexible and aligned with the latest projections for the world trade growth with an outlook for the additional new ship slot capacity scheduled to come on stream as it is very likely that capacity surplus will continue to accompany us for the next year or two.
Wolfgang Freese is President of Hapag-Lloyd (America).