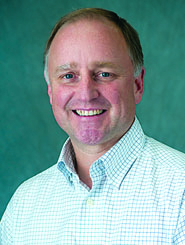 There has never been a more exciting time in the maritime industry. Happening right before our eyes is a major energy revolution that is already shaping the future of vessel design and operations, port infrastructure and supply chains. This revolution is rooted in the recent emergence of liquefied natural gas as an abundant, affordable and available fuel source. LNG burns 30 percent more cleanly than diesel at about a third of the current price, giving operators the opportunity to reduce carbon and nitrogen emissions while being more cost-efficient. For these reasons, LNG is poised to change the dynamics of our industry as well as the global energy supply.
Despite the benefits, however, there are challenges to making LNG a reality. Vessel operators are hesitant to build LNG vessels until port facilities can support it, and vice versa. Additionally, the supply chain required to get the fuel to port, as well bunkering resources, are still under development. Solutions to these problems are being explored and investments are being made.
Some estimates predict that more than 20 percent of vessels currently powered by diesel will be converted to LNG in the near future. Crowley is developing two LNG-powered, combination container — roll-on, roll-off/container — ships for service between the U.S. mainland and Puerto Rico, and designing LNG-powered vessels for customers through its Jensen Maritime naval architecture and marine engineering subsidiary, in addition to providing LNG in tanks and bulk ships and offering support services. 
Tom Crowley is Chairman, President and CEO of Crowley Maritime.