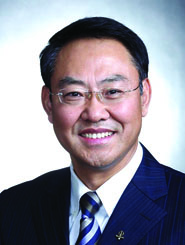 The last few years have seen disastrous financial returns for most ocean carriers. The international supply chain gets more sophisticated and dependent on technological advances while most carriers' coffers have been depleted by skyrocketing costs and non-compensatory rate levels. There are some that say it's the carriers' own fault by offering low rates, sometimes not even requested by shippers to grow market share.
Are the carriers guilty of this practice? Yes, guilty as charged. However, the hyper-competitive environment we all live in makes it hard for carriers to avoid competing on rates.
There are other factors that contribute to the negative financial results of ocean carriers. Not too long ago, negotiations took place between a carrier and shipper sitting down together in person negotiating rates; this rarely happens in this day and age. Frequently, carriers receive bid packages from shippers that include thousands of rates and service parameters that have to be filled out through one of the many portals available today.
While we hear that shippers want carriers to distinguish themselves through service not price, nearly all of these bids have a column all the way to the right that says, target rate. This target is generally the same for all the carriers regardless of the carrier's service or past performance, and more often than not is a number that cannot even come close to meeting the carriers' cost to move a box.
So what do we as carriers do? For the last few years, we have done everything possible to reduce cost. Build large vessels that lower the slot costs, slow-steaming, outsource backroom functions, automate as many functions as possible, form super vessel-sharing agreements to share assets and costs.
We're getting down to the gun metal in reducing costs before these reductions start to affect a viable service. It's time shippers and carriers get together and start discussing the one thing we've been avoiding, price.
Liu Hanbo is President of Cosco Americas & Cosco Container Lines Americas