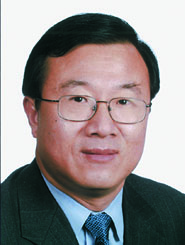 There's an old American saying, "There's an elephant in the room." It's big, everyone sees it, and they know it's there, but not sure anyone will do anything about it. In ocean carriage, either capacity is being ignored or it's simply going unaddressed. Shippers can enjoy the short-term benefits but aren't really sure what the long-term effects of excess capacity might bring.
Mega-ships are becoming very popular as savings on fuel are considerable as well as offering lower slot costs to carriers. We can expect at least 35 or more 18,000-plus TEU container ships to be delivered over the next couple of years. It will be very tempting for other carriers to follow suit because of the need to compete, and if that becomes a fact, it will be extremely difficult to better control capacity, which is something that railroads, airlines and truckers seem to do quite well.
Another consideration that shippers need to watch closely is how many alliances will develop in the future. If there are limited alliances, there will be more limited choices in weekly sailings. This can certainly have a negative effect on resilient supply chains that need to be constantly fed.
We have seen how countries' economies are affected by debt, and both the U.S. and Europe are stellar examples, so carriers also need to be aware of those same dangers. Investments in high capital businesses can result in either lucrative returns or very disastrous results. What's left over can be anyone's guess. 
This all leads to the game, "Only the Strong Survive," and those left will definitely become much stronger; Future rate levels could result in even more significant costs of ocean transportation. This is not a business for the faint of heart. 
Zhang Bing is President of China Shipping (North America) Holding.