US containerized trade outlook cautious on global uncertainty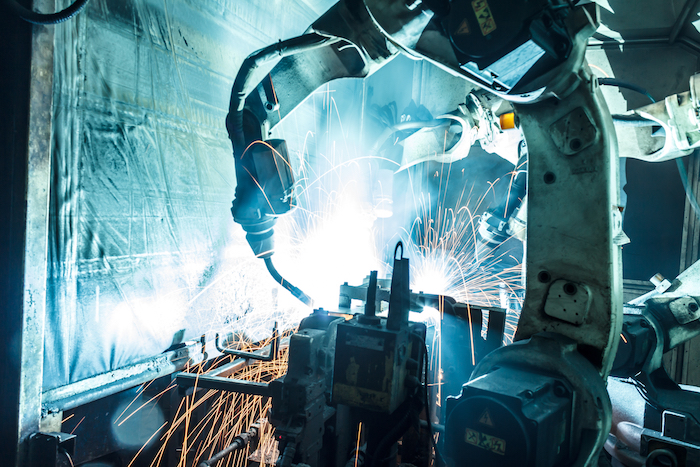 Softness in key parts of the global economy is producing cautious forecasts about U.S. containerized imports and exports in 2016.
High retail inventory levels have cast a pall over imports, offsetting some of the recent gains from recovery in housing markets and booming automobile sales. The strong dollar and weak overseas demand are putting a dent in exports. Executives such as Maersk Group CEO Nils Andersen have warned of slowing global economic growth.
During the last two years, U.S. containerized imports and exports have moved in opposite directions. Imports posted modest increases while exports contracted. Final numbers for 2015 are expected to show a record 20 million 20-foot-equivalent units of U.S. imports, compared with 11.4 million TEUs of exports.
JOC Senior Economist Mario O. Moreno expects improving global economic conditions and a moderate softening of the dollar against other currencies to yield 4 percent growth in U.S. exports in 2016.
This would still leave export volume slightly below its 2013 peak of 12.1 million TEUs, however. And the import-export gap will widen further — Moreno forecasts imports will rise 5.5 percent, to a record 21.1 million TEUs.
Other forecasters are less optimistic about exports. Economist Ben Hackett, founder of Hackett Associates, cites weak industrial output in China, Europe, Brazil, Russia and India. "GDP indicators look decent, but the demand is not there," said Hackett, whose firm produces the monthly Global Trade Pulse and collaborates with the National Retail Federation on the Global Port Tracker report covering U.S. imports.
Except for a handful of sectors such as automaking, global manufacturing activity has been in the doldrums, a situation that's contributed to weak demand and oversupply of key commodities. "About the sole shortage worldwide is the dwindling collection of unused synonyms for mediocre to describe manufacturing," said Michael Montgomery, a U.S. economist at IHS Global Insight.
The Institute for Supply Management's monthly gauge of manufacturing activity fell to 48.6 in November, the weakest reading since June 2009, the final month of the recession. Readings below 50 indicate contraction. Manufacturing indexes also have signaled weakness in industrial output in China and other producing nations.
An important exception to the trend in manufacturing has been the automotive industry. North American light-vehicle production was expected to total 17.5 million units in 2015, and hit 18.2 million in 2016 and 19 million in 2017.
Those are steep increases from the 8.6 million units in 2009, when the recession reduced demand. Auto parts traditionally are the second-largest U.S. containerized import commodity, behind furniture, but slipped to third behind plastic products in mid-2015.
The boom in U.S. vehicle production and sales has outpaced growth in containerized imports of auto parts and components. Auto parts imports through U.S. ports rose just 1.5 percent in the first half of 2014 and were up only 1 percent year-over-year through September, according to PIERS, a sister product of JOC.com within IHS.
Cross-border parts imports from Mexico, meanwhile, increased by more than 10 percent. Mexico's share of the value of U.S. auto parts imports rose to 33.8 percent in the first half of 2015 from 30.9 percent four years earlier, government data show.
High inventory levels continue to weigh on U.S. import demand. Early in 2015, inventory-to-sales ratios were skewed by West Coast port disruptions. More recently, the buildup in inventories is a result of poor consumer confidence and lagging sales, Hackett said.
Disposable-income growth is outpacing retail sales, Hackett noted. "If the inventory-to-sales ratio doesn't start to drop in the next two or three months, we need to start worrying," he said. "If this trend continues, then we are headed for a mild downturn."
Trans-Pacific trade dominates U.S. containerized imports. Volume from Asia rose about 5.1 percent last year, to a record 14.5 million TEUs — nearly three-fourths of total U.S. volume. Much of this resulted from the steady recovery of the housing market.
"The housing market exerts a tremendous influence over containerized imports from the Asia region," Moreno said. When people move into a house or apartment, they often buy furnishings. Furniture and related goods annually account for about 10 percent of U.S. containerized imports.
Imports of housing-sensitive goods such as furniture, plastic products, lamps, hardware, and sheets, towels and blankets showed healthy increases last year and are poised to grow further in tandem with the housing market, Moreno said.
Retail sales at U.S. furniture and home-furnishings stores increased 5.5 percent year-over-year during the first 10 months of 2015, according to government data.
Lawrence Yun, chief economist at the National Association of Realtors, forecasts U.S. home sales will rise 3 percent in 2016, to 5.45 percent, despite likely higher mortgage rates and a limited supply of houses for sale.
Moreno forecasts imports from Asia will rise 5.6 percent in 2016, to a record 15.4 million TEUs. But he foresees no return to the 10 percent annual growth rate the eastbound trans-Pacific trade enjoyed between 2000 and 2007. Coming as container lines continue to add capacity, the slowing growth is expected to further pressure carrier rates.
U.S. containerized exports to Asia have fallen by more than 2 percent during each of the last two years, according to PIERS. The dollar's continuing strength has hurt the competitiveness of U.S. products and commodities. As export-dependent overseas economies have slowed, they have less money to buy U.S. goods.
There's also increased competition for high-volume, low-value U.S. exports such as recycled paper, perennially the top U.S. containerized export commodity to Asia. China, the top buyer of recycled paper, is sourcing more scrap paper domestically as its consumer demand rises.
U.S. exporters of recycled and agricultural goods were hit hard by the U.S. West Coast port gridlock in late 2014 and early 2015. The months of disruption cost them billions of dollars in lost sales and congestion-related fees. Many exporters still face an uphill battle to regain the confidence and business of buyers who turned to alternative suppliers in other countries.
Contact Joseph Bonney at joseph.bonney@ihs.com and follow him on Twitter: @JosephBonney.
User login