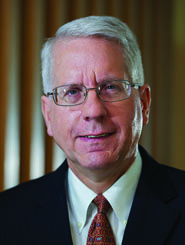 Going into 2014, the liner business will likely be challenged by sustained low growth. Competition will therefore intensify, with the biggest carriers forming mega-alliances to realize more operational efficiencies and economies of scale than can be gained on their own. Existing alliances will also up the ante by expanding their cooperation, introducing new routes or beefing up current services.
While shippers will benefit from offerings of more sailing frequencies, wider port coverage and shorter transit times, the increased competition among carriers will hopefully spur new innovations that better fulfill market needs.
The new year will also be a critical transitional period toward more sustainable shipping. Even as ports in California begin enforcing cold-ironing regulations on vessels at berth, liners must start making plans for their ships trading in the Emission Control Areas (ECAs) to consume marine fuel with sulfur content not exceeding 0.10 percent, new regulations that come into effect on Jan 1, 2015.
A reduced fuel sulfur limit implies that ships trading in the ECAs must, from 2015 onward, consume ultra-low sulfur gas oils for prolonged periods, since heavy fuel oil cannot comply with the stricter sulfur limit. A big change — and challenge — for those with ships heading to the ECAs, will be the considerable increase in fuel costs in an already difficult economic situation, as gas oils are much more expensive than the heavy fuel oil most ships are built to consume. We expect this to be one of the major issues for container carriers to consider in 2014. 
Kenneth Glenn is President of APL.