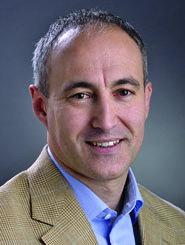 Technology advancements are driving us toward a world where systems and processes can be connected and optimized like never before. This is having a direct impact on terminal operations. The investments in IT that started over the past few years will continue, both from a resource and financial perspective. Terminals today understand how critical it is to invest in smart technology and modernize their IT infrastructure to lower operational costs while maximizing their productivity.
Mega-vessels and the need to stay competitive are the driving forces behind the need for a strong technology infrastructure to meet the demands for high service quality. This includes updating older systems and integrating with new ones. Terminals will need to also invest in training and professional development for the staff who will manage these integrated systems.
In 2014, we will see the launch of a number of new greenfield, semi- and fully automated terminals that will bring a new level of competition with new levels of productivity and efficiency to the industry. These include the two terminals being built in Rotterdam at Maasvlakte II, Global Container Terminal expansion in the United States and investments in automated terminals in Australia. In addition, we are likely to see more demand for automation and optimization of systems in other countries such as China.
Regardless of where you sit in the industry, customer satisfaction will remain a No. 1 priority as shipping partners continue to press for operational reliability, predictability and efficiency. This year, terminals will be focused on ensuring that the investments they are making bring operational benefits and long-term competitive advantages for their business and their customers. 
Andy Barrons is Senior Vice President and Chief Marketing Officer at Navis.