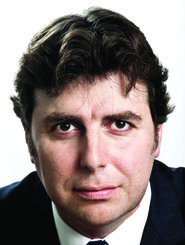 Whenever I go to industry events, it is always the chassis discussion that gets the most attendee attention — standing room only. This is so because our industry knows that the chassis evolution will face many challenges in 2014 and beyond.
I have been told that when Malcom McLean pioneered container transportation, he felt that he would need to provide wheels in order to be competitive with long-haul truckers (his competition on the route from New Jersey to Houston).
Currently, the beneficial cargo owners (and their surrogates, the marine drayage motor carriers) are not satisfied with the quality of the billing for chassis use. The lines are looking to shed their chassis involvement, but along the way they do not want to frustrate their customers. If this billing issue is not corrected, the beneficial cargo owner is not going to be happy. The crux of the billing issue lies with the quality of the data occurring at the terminals and railheads. All stakeholders will need to take accountability for improved data. Stakeholder cooperation is what the beneficial cargo owners will demand.
Steamship lines continue to locate and relocate offices all across the United States in search of greatest efficiencies. In 2014, Atlanta and Salt Lake City will gain greater import as shipping centers. Up until the 1990s, the New York-New Jersey area was the undisputed shipping cluster of the United States and perhaps the world, and our industry was certainly healthier then.
Today, the healthiest industry in the United States is technology, and it is mostly located in that cluster called Silicon Valley. Clusters do help promote innovative thought. Perhaps we need a pooling of human resources?
Marcus L. Arky is Principal of Metro Group Maritime.