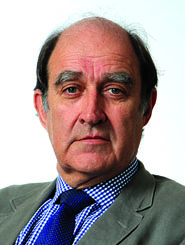 There is no doubt that the financial problems that started in 2009 have caused major problems in all of the European economies, to a varying degree. This has affected all trades, but particularly the Asia-Europe trade, with its high share of consumer goods.
European trades have shown some growth against the 2012 volumes in the second half of 2013. For the first five months of 2013, total European imports were 200,000 TEUs less than in 2012, while for the period from July to September, imports were 127,000 TEUs more than for the same period in 2012.
Within the various trades, however, and geographic regions, there are substantial differences. For example, the Asia-West Med and Asia-North Europe trades still showed negative growth in the first quarter of 2013, and positive growth in second and third quarters, while the Asia-East Mediterranean/Black Sea trade has shown double-digit growth for all of 2013.
This correlates with many of the GDP figures that are being published for European countries, which show either positive growth (Germany, U.K.) or a reduction in the declines that have been taken place since 2010. (Italy, Spain).
This situation looks positive for 2014, and on the basis of the current growth, and improvements in the GDP of many of the "problem" areas in Europe, we should see continued volume growth in 2014.
Although there are few figures available, it is clear that a number of European manufacturers are bringing some, but not all, of their manufacturing processes back to Europe. In some cases, eastern Europe is attractive, not only for cost reasons, but also because it reduces the length of the supply chain. This is a process that is expected to continue. 
Rod Riseborough is CEO of CTS Ltd.