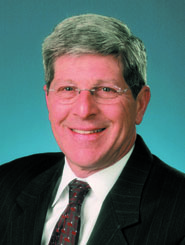 The transportation industry continues to face significant challenges in 2014, especially in the container trades. Carriers will have difficulty achieving sustainable returns on investments because of the inability to achieve top line results, through rate recoveries, steady utilizations and acceptable market share. This has led the carriers to focus on cost-saving initiatives, many now in place, such as slow-steaming, and minimizing wasteful assets, and this will continue this year.
Some carriers have achieved success and acceptable returns in generating cost-saving initiatives, but many have not. It is almost impossible to list the reasons why, but what continues is the consolidation of alliances as a means to achieve lower unit costs. Carriers with like size vessels in competing trades will look to the continuation of deployments that provide weekly services, from multiple origins to multiple destinations, through alliances that maximize scale and provide favorable unit costs.
In 2013, the G-6 Alliance expanded to the U.S. East Coast, after successful implementation in the Asia-Europe trades. This likely will advance in the U.S. West Coast and Atlantic trades. The P3 Network of Maersk Line, CMA CGM and Mediterranean Shipping Co., pending regulatory approvals, will be significant as the carriers combine assets, routes and deployments to achieve lower unit costs, using the largest vessels in the trades. Other alliances and carriers not part of a major alliance will continue to work through vessel- and slot-sharing schemes, which, though less formal, should achieve the same results.
Top line results will be challenged and continued pressure applied by the alliances to reduce costs throughout the supply chain. This puts pressure on vendors such as port authorities, railroads, terminal operators, stevedores, truckers and chassis suppliers for cost reduction. Suppliers will struggle to compete and remain sustainable, perhaps leading to a shortage of capable service providers. 
Michael DiVirgilio is President of the Containerization & Intermodal Institute