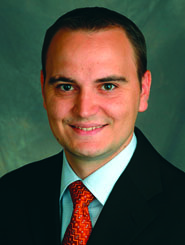 On the eve of the launch of the much-anticipated P3 alliance between industry leaders Maersk Line, Mediterranean Shipping Co. and CMA CGM (assuming for a moment it clears the various legislative hurdles), a very logical question might be, what changes, if any, will this bring to the industry? My answer to that question is: expected acceleration, but likely no real structural change — at least in the near/mid-term.
In the continuing market turmoil since the Great Recession, container lines have found themselves in a highly volatile and increasingly vulnerable position. The market has largely been commoditized, carrier debt levels have reached unprecedented levels, and rate volatility has provided for unpredictable earnings. With carriers increasingly focusing on "cost efficiencies," the P3 alliance really is nothing more than a logical next step for mega-carriers that have already invested considerable capital procuring larger vessels to reduce slot costs.
If successful, longer term, the P3 alliance might force players with weaker balance sheets to exit the market and thereby may limit the structural mismatch between supply and demand. Near term, however, the impact is likely to be fierce competition to protect and gain market share. This is potentially true as the benefits of larger vessels can only be realized by actually consistently filling them.
The balance sheet relief many carriers so desperately need is not likely to happen on a large scale in 2014. The need to keep up with market leaders on capacity, coupled with low free cash flow (due to high debt service and low operating cash flows), also does not point to significant activity on the mergers and acquisitions front.
As a result of all of this, my outlook for 2014 is that it is expected to remain a buyer's market. Savvy cargo interests that shop around are likely to find shipping rates on par with, and in some instances better than, those in 2013. 
Esben Christensen is  Director, Maritime Transportation Practice at Alix Partners.