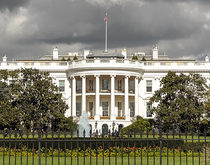 Very little is known about Trump's $1 trillion infrastructure plan.

The US Army Corps of Engineers and the Port Authority of New York and New Jersey have completed work for a depth of 50 feet.

APM Terminals is to invest millions in a new berth at its Port Elizabeth terminal in the Port of New York and New Jersey.

Don't blame ocean carriers and bigger container ships for congestion at key ports; blame insufficient investment in equipment, dredging and automation at U.S. marine terminals, speakers said at the 15th annual TPM Conference in Long Beach.