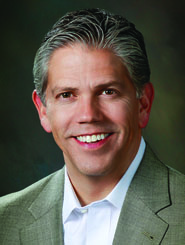 For years, it has been evident that companies best able to manage global supply chains have a distinctive advantage. However, the advent of global trade platforms, which provide access to key information necessary in making informed decisions, has enabled many companies to not only manage global supply chains, but efficiently adapt their supply chains based on corporate, industry or geographic needs.
It is no longer enough to have visibility of your supply chain. Successful companies need to react quickly in determining the benefits and implications surrounding different sourcing, manufacturing and distribution options.
As companies consider security, regulatory and reliability factors in architecting their supply chains, they are investing to ensure they can access information from outside sources as well as information captured from their existing supply chains. You can't measure what you can't see; therefore, it is imperative to ensure access to all key information.
Knowledge is a key business differentiator of this generation. Many times, when one thinks of global trade and knowledge, they think of having access to timely external global information. Although this is accurate, being able to combine this external knowledge with internal knowledge is where the most opportunities can be realized.
In recent years, the term "Big Data" has grown in popularity. This increased focus on Big Data is because organizations realize that having the ability to synthesize volumes of data in order to best understand patterns can be of great value.
The best way to leverage both this internal and external knowledge is by ensuring that you have access to both on the same platform in order to see where internal patterns meet external opportunities. 
Being able to determine the impact of supply chain modifications in an automated fashion allows organizations to react more efficiently, therefore developing more agile supply chains. 
Tom Barnes is CEO at Integration Point.