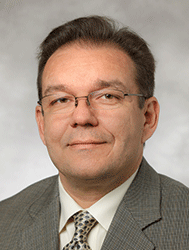 As industries move into a new year, organizations are going to see new growth opportunities and new forms of value with Internet of Things (IoT) solutions. This year, we've been inundated with predictions of how many connected devices there will be by 2020, ranging from 24 billion to as much as 75 billion devices. The interconnectivity of the enterprise will continue to bring companies more insight and information about their current business operations.
This type of machine-to-machine communication can take many forms, everything from a single sensor on one device to a full IoT solution deployed within the enterprise. Depending on the industry, below are a few common applications that we may see more of in 2014:
— Retail: Mobile point-of-sale as part of an IoT solution can help traditional retailers shorten customer lines, provide faster checkouts and offer a nimble pricing structure by linking multiple employee devices.
— Manufacturing: Real-time monitoring of company property helps to prevent costly depreciation of business assets and manage supply levels.
— Health care: Machine-to-machine devices can monitor patient vitals in real-time or to dispense medication on a set schedule.
However, each capability ladders up to the same overarching theme of accessing real-time data to gain greater visibility into the company's supply chain and having the capability to control and manage assets from any location. CIOs and leading business leaders will continue to see how an ecosystem of connected devices can translate into more business information, operational efficiencies and revenue-generating opportunities. 
Mike Terzich is Senior Vice President, Global Sales and Marketing at Zebra Technologies