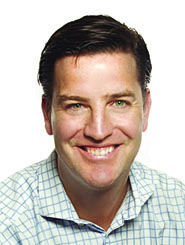 Everyone seems to anticipate better technology, but what does "better" mean? This coming year, it will mean cloud-based technology that drives and measures profitable revenue.
Today's harsh reality is that you can no longer afford to wait until the end of the quarter to add up your revenue, subtract your expenses and hope that you've hit your earnings goals. Profitable revenue comes from knowing exactly how much you'll make (or lose) on any given transaction, in advance and with 100 percent confidence.
Cloud-based technology provides the agility and low-cost structure to deliver profitable revenue. This means that 3PLs, forwarders and ocean carriers can "rent" software that is hosted on cloud platforms, such as Salesforce1, instead of buying software licenses that are expensive, time-consuming to maintain and often end up as "shelfware." They don't need to buy servers. They don't need to hire consultants. Updates happen automatically. Even better, they will have access to cloud-based applications tailored to the needs of the industry.
For 3PLs, this will give unparalleled visibility into global operations and provide private equity investors with the confidence that they're on track to attain and exceed EBITDA goals.
For forwarders, this will allow outbound sales agents to negotiate quickly and in real-time, providing pricing that supports earnings objectives.
For ocean carriers, this will provide the ability to model hundreds of dynamic variables into pricing equations, so reps can generate accurate quotes on the spot, and avoid waiting for responses from the pricing departments.
2014 will bring more than "better technology;" it will bring increased visibility and greater confidence to business leaders, sales reps and account teams.
John Golob, CEO of Lanetix.