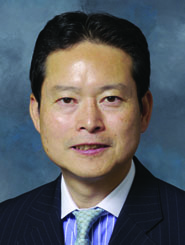 There is no slowdown in the increasing complexities within the supply chain. Our customers, facing unprecedented pressures to sustain and grow market share, continue to turn to logistics and the supply chain for a competitive edge. In turn, third-party logistics providers are striving to improve quality and drive innovation while managing market pressures on price and service. However, in recent years, 3PL services — and even solutions — are becoming more and more commoditized.
In order to serve our customers, 3PLs will need to go beyond traditional thinking. This means elevating innovations within the supply chain in ways that build on networks that have been optimized and streamlined over the past decade. To accomplish this in the coming year, I expect that we will see an emphasis on true end-to-end supply chain visibility and management. 
Although this concept has been around for quite some time, you will see progressive 3PLs leverage the information and insight that comes through managing a global supply chain. Third-party logistics providers will employ the use of analytics to drive strategic and tactical efficiencies. Logistics coordinators will have more tools at their fingertips to make critical operational decisions that avoid disruption and mitigate unnecessary cost.
Ultimately, by advancing our current concept of "end-to-end" visibility, 3PLs will increase their position as strategic partners for their customers and will benefit customers by further driving down total landed costs, optimizing inventory levels throughout the supply chain and enabling their customers to position the supply chain as a competitive advantage.
Kazuo Ishizuka is President and CEO of Yusen Logistics (Americas).