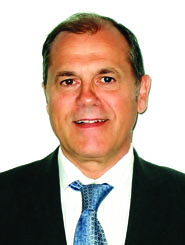 We envision 2014 with cautious optimism. We anticipate continued low but steady growth in the U.S. and believe we will see Europe find its footing during the course of the year. We forecast sustained cost pressures in the supply chain will continue to be felt in 2014. Oversupply associated with instability in fuel costs will impact ocean and air freight rates for the foreseeable future.
Shippers will continue to look for ways to cut their supply chain costs, and the trend toward use of 3PLs is expected to be pursued in the coming year. Improved data visibility will be a requirement to improve supply chain activities and processes. We believe Big Data will increase its role in development of strategies for supply chain operations and improve efficiencies. Big Data will become a more recognized tool for decision-making in the supply chain and will be used to identify problems and possible opportunities and solutions to advance its effectiveness.
We continue to see growth opportunities in emerging markets and particularly in Africa. Shippers are looking for sourcing and distribution opportunities to grow their market shares. Africa has some of the fastest-growing economies, a growing middle class and a natural resource rich continent. Substantial infrastructure projects across different sectors will also provide good opportunities for companies searching development opportunities.
Weak logistics infrastructure, difficult customs clearance procedures and significant political challenges remain. However, we see great opportunity in Africa for the coming year and believe this will be the next growth market for logistics and 3PL companies.
Tony Rodrigues is CEO of SDV Americas.