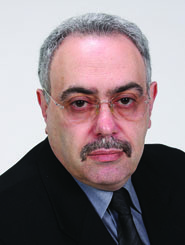 The business climate of 2014 represents a complete unknown, and predicting the health of the economy and the future costs of doing business is impossible at this juncture. Against this backdrop, savvy businesses will continue to operate in a lean mode. And, when it comes to hedging their bets against tomorrow's uncertainty, many will continue to look to their supply chain as a source of greater efficiencies and cost savings.
In particular, North American businesses will rely more on import-export compliance automation in 2014. Such technology already exercises an important role in compliant product movement, especially in generating documentation. However, in 2014, companies will better leverage the analytics this technology offers for higher-level activities such as sourcing decisions, price management, landed cost adjustments, vendor analyses and more. Shrewd companies will use their system's comprehensive product data, capturing everything from purchase order creation to distribution center shipment, to plan their production and fulfillment activities more precisely.
Leveraging the economic benefits that foreign trade zones confer will comprise a complementary strategy for these firms. Beyond the outright savings and cash flow benefits, FTZs allow companies to be more price competitive and go to market faster. FTZs also offer a strategic tool for timing product distribution — and do so without incurring duties and other costs until the product enters the marketplace.
For those firms not exploiting new technology, legacy system replacement will be a top priority in 2014. New technology not only will allow companies to do more with less, but also enable them to take advantage of government initiatives that reduce costs and border processing times, such as the Automated Commercial Environment.
Supply chain management remains a key determinant of individual business success. Technology allows companies to be more efficient and better manage costs, injecting some predictability into an otherwise unpredictable world.
Felix Pekar is Chief Operating Officer at QuestaWeb.