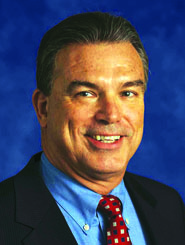 Shippers are increasing their reliance on NVOCCs to help them navigate the "new normal" of frequent and irregular general rate increases from ocean carriers. Gone are the more simple days of once-a-year ocean contract negotiation. For the last 18 to 24 months, the number of GRIs per year has steadily increased (up to seven in 2013), and the timing of those increases has become irregular. This cycle is expected to continue through 2014 as additional capacity enters the well-discussed "overcapacity" marketplace.
At the same time as this variability, the cycle of manufactured peaks immediately before a GRI and the subsequent deterioration of rates following its implementation has become a predictable cycle. These artificial peaks must be taken into consideration during any supply chain analysis to ensure goods are moving the most cost-effective way possible. This requires more resources and proactivity at NVOCCs to understand their customers' business and have the flexibility within their solutions to quickly respond, adjust and implement contingencies. Open and honest dialog and visibility of data between providers and customers is crucial to making this process successful for all parties.
John E. Carr is President and CEO of MIQ Logistics.