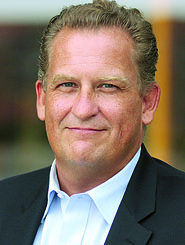 2013 was a challenging year marked by market volatility and weak global trade growth. Looking forward, the North American economy seems to be improving and it's likely that we will see a continued, albeit modest, positive development that should result in better conditions for our industry. This modest improvement indicates that it remains important to continue focusing on value, cost efficiencies and innovation. 
More than ever, the development of innovative solutions will be critically important to the services we deliver to our customers. New ideas that provide value and improve supply chain performance will be what differentiate businesses in the future.
The trends shaping our future and the global economy overall will include: the growth of retail due to the rise in e-commerce; the expanding middle class in emerging markets; technology, such as 3D printing, that will revolutionize industrial production; and social media, which will transform logistics in the coming years. Each of these developments will have a major impact on global trade and supply chains in the years to come.
Outstanding, end-to-end global logistics services that enhance today's extended supply chains to help companies grow their business and increase competitiveness will be in demand. Adding value, along with innovation, is what will help companies address challenging economic conditions and make the most of opportunities in the global marketplace.
Jeremy Haycock is President of Damco North America.