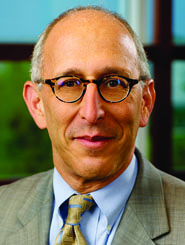 As we enter 2014, we find that companies are relatively cautious about growth because of continued economic uncertainty. They are emphasizing more discipline in operational performance as a means of driving profitability without relying on organic growth. Leveraging the supply chain to enhance business and operational performance is a trend that will continue unabated this year. Also in 2014, e-commerce strategies will start to emerge that encompass cost-effective global distribution.
The continued drive toward more efficient supply chains is strategic to corporations not only for greater cost efficiencies but increased agility and flexibility. Product, manufacturing and labor strategies continue to leverage capabilities such as staging materials, kitting, sequencing, and sub-assembly activity to increase manufacturing velocity while reducing costs. But corporations also want to better manage their supply chain spend … not just in traditional transportation, but inventory costs as well. One aspect of cost reduction is gaining the visibility to minimize premium freight charges or expedited shipments. Synchronizing the flow of material in the supply chain to reduce inventories can achieve  significant improvements in capital and provide better visibility to on-time performance and reduce the need for buffer stock. 
An emerging supply chain innovation in 2014 supports e-commerce distribution efficiencies. The traditional approach delivered an online consumer purchase globally by handing it off to a small package shipper — an expensive solution. A traditional retailer complementing brick and mortar stores with an e-commerce platform needs a means to support an integrated, end-to-end e-commerce retail model globally. Linking heavyweight air freight with local in-country delivery can create a cost-effective solution on a global scale. This has enormous potential for retailers and consumers alike.
Kim Wertheimer is Executive Vice President, Global Industrial Sector at CEVA Logistics.