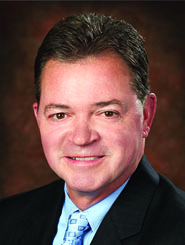 The easy answer of trying to squeeze cheap transportation pricing out of supply chains is yesterday's news. Transportation has become a commodity — also yesterday's news. 
CEOs and CFOs get that, and are looking at what we do through a different prism — a more holistic, broad-based prism of reducing overall costs through supply chain synergies between and among far-flung business units. It also calls for improving shipment visibility and control to make supply chain spend smarter.
International order execution can be either a great enabler or Achilles heel of supply chains. Whether you are a supplier or a receiver — a seller or a buyer — international order execution governs functionality (or disfunctionality) no matter where you are in the supply chain. Order execution cuts across all lines of responsibility — from technology  integrations such as SAP, to trade management and compliance; from an upstream supplier accurately meeting the terms of a purchase order, to proactive reporting, mitigation and measurement of exceptions; and from an effective handoff at the port-of-entry, to the last mile and confirmed delivery. 
Looking over the business horizon, the next generation of innovation in order execution  will provide business intelligence in the form of predictive analytics and digital products that elevate demand planning from a best guess to proved methodology and value-creation.   
Replacing the X factors with certainty in the international order execution process means more than peace of mind; it means mitigating the risk of exceptions, delays and even breakdowns. It means reducing total landed costs and increasing competitive advantage.   
Richard J. Bolte Jr. is Chairman and CEO of BDP International.