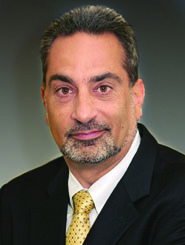 If the global transportation world focuses on the shipper's needs first, there will be positive outcomes and profits for all. If that does not happen, 2014 will be a tried but true repeat of 2013. What do shippers want? Price consistency, reliable delivery and every incentive available, while not breaking the bank. This is not only true in the transportation world, but also applies to the real estate world and the economic development world working to woo these companies to locate in their regions. 
In 2014, the alliances and partnerships between the carriers will be positive for shippers. We are predicting that carriers will employ pricing decisions to make IPI moves more attractive versus trans-loading as it affords the carriers more control and therefore more income for a longer part of the supply chain. These alliances will bring more diversity and hopefully more stable pricing for shippers. IPI managed by the carriers provides another positive benefit by positioning their empty containers where the growing level of "match-backs" or export loads are occurring at inland ports, which contribute to carrier revenue.    
The Panama Canal widening, which will not officially kick off until mid-2015, will also help bring more reliable "lift" to the West Coast and East Coast ports by now offsetting the use of the Suez for the larger vessels. There will not be a huge "market share shift" of Asian container traffic to the East Coast, but it will result in a rising tide lifting all ports. Offering dual routes to the same locations should add reliability to the system, which according to Drewry, which slid to a low of below 80 percent in the fourth quarter of 2013.
In 2014, we will also see the use of the free trade zone program rise to new heights, as more JOC Top 100 Importers employ the savings found within the FTZ program at their large distribution centers and e-commerce fulfillment centers. Everyone wants to save money, and this is the best program in the "logistics world" to find cost-cutting dollars in the supply chain. At the end of 2014, when we look at the year in review, we will observe that what was good for the shipper was positive for everyone else in the logistics chain.
Curtis D. Spencer is President of IMS Worldwide.