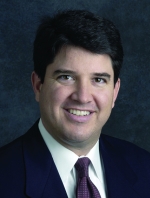 The logistics market continues to evolve, and 2013 will be no different in terms of change and challenge.
One key trend I believe will accelerate in 2013 is the drive toward greener, more sustainable supply chain operations. Value stream maps are uncovering opportunities to redesign supply chains that encompass fewer miles, use fewer transportation assets (and energy) and deliver more consistency – all while lowering carbon emissions. Designing such a supply chain reduces the complexities and business risks involved in crossing oceans and multiple borders. Businesses are able respond faster to market needs, hold less safety stock and reduce product obsolescence. The benefits are both economic and environmental.
Logistics providers must be able to address these sustainability trends on a macro and micro basis. Flexibility, lean practices and the ability to find and remove waste from the supply chain are key, whether it's the carbon footprint of one warehouse or an entire supply chain.
Today, we examine supply chains for economic waste and make changes to remove that waste. As demand for sustainable supply chains increases, those same lean tools, techniques and expertise will be necessary to identify, measure, manage and ultimately reduce supply chain carbon emissions. Being able to solve the green supply chain challenge will be one of the key differentiators for successful logistics companies in 2013. Customers want solutions that deliver value and provide a framework for continuous improvement in reducing carbon emissions.
This move toward more sustainable supply chains also is changing how companies decide where to source and manufacture. Increasing fuel and transportation costs and rising labor rates in overseas markets, particularly Asia, are causing companies to rethink long, complex supply chains.
Companies are realizing that it makes economic and environmental sense to put manufacturing closer to the customer. Shorter supply chains where manufacturing is closer to the end-consumer have a smaller carbon footprint. They are less complicated and have less risk. They can respond faster to market change. It's right for today's economics and it helps fulfill the commitment many companies are making to become better stewards of the environment.
Visit Menlo Worldwide Logistics online.