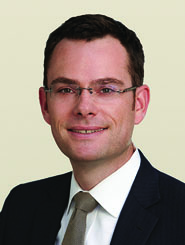 2014 will bring growing scarcity of high-quality logistics facilities and continued recovery in rents in many markets around the world, driven by multiple years of historic low construction and an improving demand profile. Forward thinking customers are planning earlier for their logistics needs. Conditions are tightest in underserved markets where modern supply chains are being introduced, including China, Brazil and Japan. In cyclical recovery markets, including the U.S., Europe and Mexico, the demand profile is improving, leading vacancies to, or below, average levels.
Demand is strengthening. Looking back, the pace of recovery in the aftermath of the global financial crisis was modest, constrained by uneven economic growth along with business and political uncertainty. As a result, customers pushed the utilization of their facilities to unsustainably high rates, and are now short on space to handle their current needs, let alone future expansion. Looking forward, the International Monetary Fund anticipates GDP growth will accelerate to 3.6 percent in 2014, up 70 basis points from 2013. More importantly, trade — a driver for logistics facilities — is projected to grow at a more rapid pace than overall economic activity.
Construction remains low and is a factor in further market tightening. Development continues to be constrained by limited available financing and rent levels that don't yet broadly support widespread construction. For the projects that do begin, many are concentrated in undersupplied markets, are build-to-suit projects, or are pre-leased before completion.
Customers will have fewer options in 2014 than just a few years ago. Proactively addressing upcoming lease expirations or new requirements earlier is becoming increasingly necessary. In the tightest markets, customers seek out new construction or adapt to available properties, sometimes moving to new submarkets. Some tenants can consolidate spaces from multiple legacy properties into one efficient facility, sometimes downsizing their real estate footprint. Discounts and concessions offered during the recession are quickly being unwound, causing customers to seek longer lease terms to lock in current rates.
Chris Caton is Head of Research at Prologis.