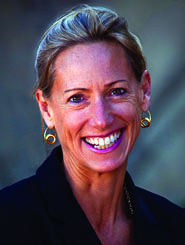 Is it more of the same for 2014? We have seen overcapacity and lack of demand drive the market for the last couple of years, resulting in low and relatively stable rates. The hiccups have occurred outside the steamship line industry, and inside the beltway and the labor unions. Who expected a strike in Baltimore in the fall of 2013, or the unrest in various West Coast ports?
In terms of the shipping industry, I would predict more of the same. Capacity continues to be on the rise, and demand continues to be flat. This situation allows for continuation of the low rates that shippers are becoming accustomed to, and creates a serious problem for carriers. The carriers combat this problem with the continuation of the cost-cutting measures implemented over the last few years — from slow-steaming to chassis reform. None of the cost savings measures have been particularly good for shippers, but the demand for low rates leaves the carriers with this necessity, and we may see more measures taken in 2014, such as a reduction in offerings for IPI points. 
The biggest discussion in the shipping world has been centered on the advent of the P3 alliance.  Will this new alliance change the industry? Alliances have existed in a variety of shapes and forms for years. Within these alliances, the individual carriers have traditionally continued to act independently, and I would expect this to continue with the P3. The feast or famine cycles of the steamship line industry are getting shorter, and this struggle to contend with financial swings and capacity issues certainly lends itself to the creation of alliances.  
The bigger issue on the horizon may be the looming labor unrest. We have seen grumblings from New York labor, and the West Coast ILWU contract date of June 30 is quickly approaching. With potential instability on both coasts, it is difficult to predict the outcome, but it is not a healthy situation.    
Alison Leavitt is Managing Director at the Wine and Spirits Shippers Association.