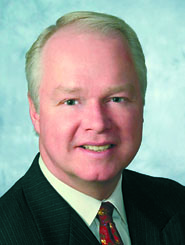 Most supply chain and logistics professionals will find this year a very healthy market for career opportunities. The battle for exceptionally talented professionals will be super competitive. Particularly sought after are supply chain management professionals who are subject matter experts that can hit the ground running, a day one impact player.
Some very busy areas include trade compliance, demand planning and procurement. It's always good news to be recruited heavily and usually results in increased offers of compensation to woo a candidate. However, this is not the case. Base salary offers have been paltry percentage increases over a candidate's current salary.
The single most important factor when companies prepare offers continues to be what you earn today. This paradox with weak offers in a seller's market has been created by the residual efforts of our recent recession and the lingering scars of mass layoffs and firings. Sort of a post-traumatic stress disorder has manifested itself in a human resource malaise of weak offers. Jobs will remain vacant for months and numerous unproductive hours invested in the selection process are only to end in a turn down due to weak offers. I believe by the third quarter of 2014 we'll see salaries break out. Companies are flush with cash right now, and by year-end we'll see an unusual bounce in salaries.
The great transition continues. Large numbers of Boomers, especially those in the executive and management ranks and primarily white male, age out of the supply chain and logistics employment marketplace. The resurgence of the stock market has nudged many of the older boomers who have been on the fence about retirement to turn in their papers. This provides opportunities for a diverse work force of Gen X & Y professionals in their 30s and 40s. Fifty-five-year-old professionals will find themselves being managed by 35-year-old fast rising executives who will relocate anywhere for the right opportunity.
Bill Conroy is Executive Director at Tyler Search.