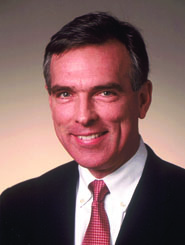 For the past four years, investors have anticipated that next year would be the year when the Svengalic curse is removed from the U.S. economy. As 2013 concluded, we noted that same hopeful exuberance regarding prospects for 2014. Thankfully, it is this type of eternal optimism that has made the U.S. such a great nation over the years.
Unfortunately, many of the headwinds that have restrained economic growth since the Great Recession remain firmly in place. A dysfunctional Washington seems incapable of tackling burgeoning federal deficits, immigration/border security, tax code simplification, energy policy, or sensible entitlement reform. Europe continues to struggle with its banking system, expensive social initiatives, and declining birth rates. The Middle East remains frighteningly unstable. And China
continues to grapple with its transition from an export-centric economy to one more heavily influenced by its citizens' own consumption.
Still, hope springs eternal in pockets of growth and opportunity across the U.S. Among the most promising pockets of growth and opportunity are hydraulic fracturing/horizontal drilling and factory automation. Despite our nation's challenges, the availability of (1) inexpensive fossil fuels and (2) a new wave of automated/flexible production processes should spur a revitalizing wave of in-sourcing within the U.S. This trend should become significantly more visible in 2014, even in the midst of another year characterized by sub-potential overall economic growth. 
Transportation and logistics companies will increasingly be called upon to haul, store and process raw materials, finished materials, parts, components, sub-assemblies and finished products — instead of just imported goods originating in Asia or elsewhere offshore. These incremental transportation and logistics services must be provided by domestic operators that will gradually find demand outstripping capacity. Pricing dynamics, therefore, should turn increasingly positive.
As a result, 2014 could be the first year in a multiyear renaissance among transportation and logistics companies. 
John G. Larkin is Managing Director of Stifel.