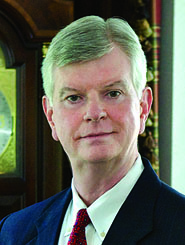 The U.S. supply chain is at a crossroads, with service providers torn between balancing the cost of greater service differentiators with bottom line expectations. With the entire U.S. supply chain under pressure to improve performance expectations, a reshaping of LTL's role will further emerge over the next year.
Truckload will continue to muscle in on large LTL shipments as truckload carriers — like LTL carriers — continue to expand service offerings. Because truckload services (traditionally point-to-point) can include stops in transit and partial shipments, their time-in-transit and pricing will continue to threaten LTL volume.
Let's consider the dynamic growth of intermodal. This mode of transport is growing faster than ever before, with more than 25 million intermodal containers projected to move via truck, rail and ocean in 2014. As railroads continue to invest in infrastructure and focus on optimizing volume through enhanced productivity, 3PLs should enjoy competitive rail rates, resulting in greater opportunities for LTL movement via rail. 
As shippers continue to re-evaluate supply chain strategies, they will seek out strategic 3PL partners in an effort to leverage relationships, grow efficiencies and optimize transportation costs. 3PLs, in turn, are placing heightened emphasis on cost reductions, improved transit time, maximum volume and economies of scale. For 3PLs, gaining this competitive edge — whether over competitors or motor carriers — is at the forefront of their 2014 business strategies. 
For 2014 and beyond, LTL will continue to fill the void between small package and truckload. But LTL's long-term success and value depend on the mode's ability to use a terminal network in unique ways not previously explored or envisioned. Technology, expertise and agility can benefit the shipper, the consignee and everyone in between. The more flexible and creative the LTL is in dynamically altering day-to-day operations, the more likely LTLs will find success during the new year.   
Jack E. Middleton is President and CEO of SMC3