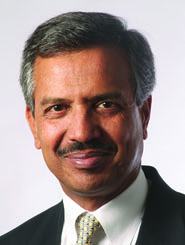 2013 is the year when brokers saw what could be a permanent change to their business model. The largest broker is seeking growth from global freight forwarding, and XPO Logistics, seeking to be a large truckload broker, changed its course with acquisition of 3PD Inc. For investors, 2013 was a great year with Dow Transport up 33 percent compared to 20 percent for Dow Jones.
For 2014, the companies to watch closely are FedEx Corp., YRCW and the U.S. Postal Service. While activist shareholders have driven FDX stock up by nearly 50 percent in 2013, the company's earnings will be closely watched for progress toward profit improvement goals. Significant deviation in either direction from guidance in earnings per share for each quarter may cause huge volatility in the stock throughout the year. For customers, attention to increased profitability at FedEx could result in difficult contract negotiations in the new year, and for UPS, it creates a dilemma on whether to use this opportunity to increase its margins or market share.
YRC Freight is on watch list because of what happened in 2013. While ABF Freight System was negotiating a new labor contract, the Teamsters union was upset at YRCW's attempt to acquire ABF. Now, with YRCW seeking new concessions, would the Teamsters pitch ABF to acquire YRC Freight? And, if so, will ABF take interest, given the impact of it on freight mix and density in terms of shipments per day per terminal?
While USPS seeks congressional help with losses, it is growing its parcel volume. Priority Mail volume on an annualized basis is up 6.1 percent compared with a 2.7 percent increase and 1.1 percent decline in deferred service volume at UPS and FedEx, respectively. With the recent changes in Priority Mail with day definite commitment and "if is fits, it ships" value proposition, the Postal Service will capture more parcel volume from small and medium-size businesses. 312 words
The US economy has undergone major changes in the last few decades whereby goods goods have declined as they relate to GDP, which has altered the role of Dow Transport as a predictor of the direction of the broader US Economy.