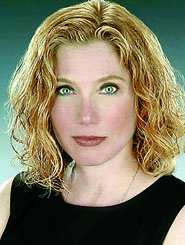 As evidenced by both the recent stock market performance and the hopeful housing indicators, it is fair to say that the Great Recession is behind us. But there remains residual scarring. For starters, consumers are wary: Both unemployment and household debt remain high, suggesting that consumer spending will not grow significantly; GDP is essentially flat; and the national debt is growing. In an effort to stimulate growth, we have also shrunk the buying power of our dollar.
But there is a more powerful effect from the economic decline that will direct our industry for years to come.  Recall that steamship lines, back in our "heyday," invested heavily in mega-vessels, assuming that the high tide was here to stay. Fast forward to 2013. Ports and terminals are now racing to compete to accommodate these big ships in time for the expansion of the Panama Canal; and steamship lines are forming mega-alliances and redefining sailing schedules in an effort to share the financial burden and fill capacity. (Dare we consider the effect of pulling one of these vessels out of rotation during peak season?) At the same time, these same lines are divesting themselves from the chassis business in an attempt to improve profitability and free up capital.
Now back to shipper reality. As a result of environmental concerns, rising wages in key overseas markets, pressure to speed up delivery (thank you, Amazon) and determination to retain U.S. jobs, re-shoring and near-shoring are increasingly in vogue. In essence, all of this "investment" is happening in a market where container volumes are growing very slowly and very deliberately out of fear and/or uncertainty of this economic foundation. 
In other words, welcome high capacity ships in an environment where volume is uncertain, the freight market is soft, infrastructure is deficient, federal budget allocations (let's not forget our harbors and our bridges) are minimal, and "distant shoring" is seriously being reconsidered.
There is a silver lining. At least we will be well-positioned to transport all those 3-D printers of our future!
Marjorie Shapiro is President and CEO of Samuel Shapiro & Co.