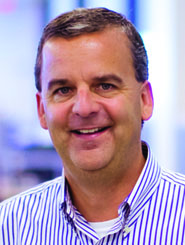 The biggest threat to our ability to compete on a global level in 2014 (and the most likely driver of higher logistics costs for shippers) is the lack of public sector big picture vision — and ability to execute. The logistics industry provides chronic, painful reminders of this on a daily basis. Consider this recent headline from October 2013: "ACE nears the finish line." Now flash back to the May 2002 headline in the Federal Register heralding the news that official testing of an "information portal" for electronic import processing (aka, the Automated Commercial Environment, or ACE) would start later that year. After Customs and Border Protection spent nearly a dozen years and $3.1 billion, there is genuine "optimism" about the project. Have we really lowered our standards that much since the days of Neil Armstrong?
There are pressing logistics issues we need to solve much more quickly. The New York port's Bayonne Bridge will take years to "lift" so that the port can simply handle today's largest, modern ships. The new Oakland Bay Bridge has taken 11 years to build. Railroads have struggled for a decade to succeed in barely funding the CREATE initiative, a critical infrastructure improvement if we are to retain our intermodal competitiveness.
With all these challenges, it's truly remarkable that the Energy Information Administration forecasts that the U.S. will become the world's largest energy producer by 2015 and get closer to energy independence despite the political log-jam that has held up the Keystone oil pipeline project since 2007.
Rather than stand by and marvel at fantastic airports and infrastructure in places such as China, legislative focus should be on transformational, well-vetted projects that enhance infrastructure and drive growth, not pork-barrel "bridges to nowhere."
Thankfully, it was not our decision to build the Panama Canal too small. We have plenty to keep us occupied for the next 10 years on our own.
Ed Sands, Global Practice Leader, Logistics at Procurian.