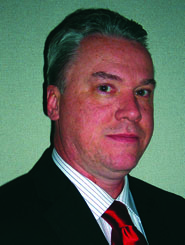 A member in our industry can concentrate in one primary area of interest, such as customs brokerage or, more than likely, perform import and export duties for our clients.
Thus, most members face challenges and changes in several different areas.
Automation continues to have a profound change on the industry. Customs has recently changed its business model in developing the Automated Commercial Environment system in order to have the system fully operational by 2016. Customs brokers have to start to operate in this system during 2014 or they will be unprepared when the mandated transition takes place in 2015. 
From the forwarding side of our industry, the formation of the P3 organization can have a profound impact on the following trade lanes: Asia-North America west coast, Asia-Europe and Europe-North America east coast. It remains to be seen what type of impact the formation of the P3 will have on rates and capacity in these trade lanes. 
It is also expected that Customs will start to place a bigger emphasis on exports. This is part of a larger global trend of nation's Customs services changing their philosophy from being import centric to export centric. This affects the data collection model for all of those involved in the supply chain. 
Charles Riley is President of the New York/New Jersey Foreign Freight Forwarders & Brokers Association.