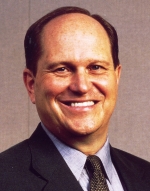 2013 needs a champion or champions for U.S. freight transportation, logistics systems and processes. Over the last 30 years, a logistics "perfect storm" has been growing for the U.S. and its ability to compete globally. After 100 years of regulation, economic deregulation began to deal with the logistics excesses created in people and physical infrastructure. After 1980, new, deregulated, efficient and cost-effective logistics systems began to absorb the surpluses of regulation. The knowledge and experience of managers who were in their 20s and 30s in the 1980s became the foundation for the new "logistics" of the late 20th century.
This group of managers and executives ably staffed logistics, carriers, and third parties but will soon rapidly leave the logistics arena for retirement. Corporations in the logistics industry will run out of time to train new hires, capable but untrained and uneducated in logistics, and will have to champion logistics education and certification to find a solution to the estimated 200,000 shortfall in "formally trained, degreed, or certified worker(s), according to the Georgia Center of Innovation for Logistics.
The rest of the logistics perfect storm that comes together in 2013 is the deterioration of the U.S. infrastructure built in the 1950s to the 1980s, an infrastructure that too frequently does not deal with 21st century global intermodal and multimodal requirements. Missing in the U.S. dialogue is an understanding that the country can only compete in global markets when domestic U.S. freight and logistics systems and processes are efficient and cost-effective.
Once shipments move in international airways or sail on international oceans, they operate on a level logistics playing field for all global competitors. To moderate the growing logistics "perfect storm" in 2013, the U.S. needs to have thoughtful leaders, politicians and corporations stand up and champion the need for best-in-class domestic logistics leadership and infrastructure to keep the U.S. competitive globally.
Visit the Maine Maritime Academy online.