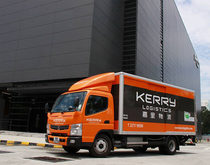 Kerry Logistics has a soft first half as weak trade growth puts the brakes on volume.
Footwear importers are doing more business in Southeast Asia than ever before, and imports from that region will grow even faster if the U.S. approves the Trans-Pacific Partnership trade agreement.
Leading container shipping groups are under fire from a safe shipbreaking campaign group for continuing to send vessels to "sub-standard" beach demolition yards on the Indian sub-continent.
After two years of preparations, Nippon Express Co. has set up a subsidiary in Myanmar, formerly called Burma, joining a growing army of Japanese transportation, logistics and other firms aiming to cash in on what is widely seen as Asia's last frontier market.