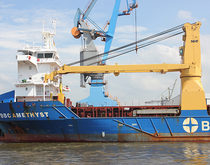 Breakbulk carrier BBC Chartering has added a monthly service between Southeast Asia and Australasia.

Phnom Penh Autonomous Port is preparing to launch a public offering in order to raise funds for the construction of a new $10 million terminal to support Cambodia's growing exports to Western consumers.
Footwear importers are doing more business in Southeast Asia than ever before, and imports from that region will grow even faster if the U.S. approves the Trans-Pacific Partnership trade agreement.