Somalia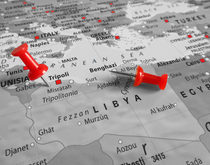 Militants loyal to ISIS could bring Somali-style piracy to the Mediterranean, threatening the world's largest trade lane, European officials warn.
With piracy in West Africa on the rise, a newly released report highlights how pirate attacks in the Gulf of Guinea are far more violent than in Somalia and less-focused on ransom, requiring the industry to take a different approach to curb attacks.
The International Maritime Bureau reported the lowest first-quarter level of global piracy attacks this year since 2007, although the agency warned that the threat of piracy is still present.