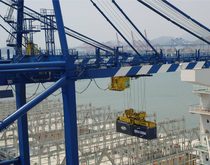 CMA CGM takes yet another major step toward its NOL acquisition.
There was plenty of "no comment" but no outright denials following reports that Singapore's Neptune Orient Lines (NOL) was up for sale, suggesting that the carrier could very much be on the block.

Singapore became the second Asian hub port to declare slowing container throughput in June following weak growth reported by Shanghai last week in the run up to the peak season period from July to September.
Chinese online giant Alibaba Group will invest more than $200 million in its partnership with Singapore Post in a series of initiatives aimed at expanding its e-commerce logistics platform across Asia-Pacific.