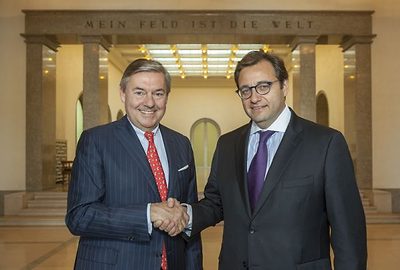 Hapag-Lloyd and CSAV signed a binding contract to complete a merger to create the world's fourth-largest container line.
Spot container freight rates measured by the Shanghai Containerized Freight Index were mixed this week, as the Asia-Europe lane observed declines while the Asia-U.S. route saw gains.
| | |
| --- | --- |
| As much of North America thaws out from a brutal winter, the burning question in freight transportation is whether the heavy congestion experienced in many areas was solely a weather-related phenomenon or whether limits in transportation capacity are finally starting to be revealed. | In my 42-plus years in the industry, I've seen many variations of what we now call alliances — joint services, slot-charter arrangements, vessel-sharing agreements, alliances and now mega-alliances — and more no doubt will follow. |
Latest Tweets
PeterTirschwell said: RT @bmwwyatt: Ford will export more than 40,000 units this year throught Port of Portland to China. More to come I think.
Szakonyi_JOC said: @Jaxport gets corps chiefs report to deepen harbor, giving port opportunity to get congressional go-ahead in this year's WRDA/WRRDA.
PeterTirschwell said: Consolidation in container shipping resumes after a 7 year hiatus as Hapag-Lloyd and CSAV merge to create the 4th largest container line
Video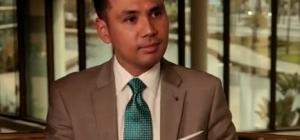 Dr. Noel Hacegaba, deputy executive director, Port of Long Beach, discusses port productivity and the impact of mega-ships, the role of infrastructure investment, and the need to emphasize system improvements to increase efficiency.