Trucking bankruptcies to squeeze US shippers as freight demand rises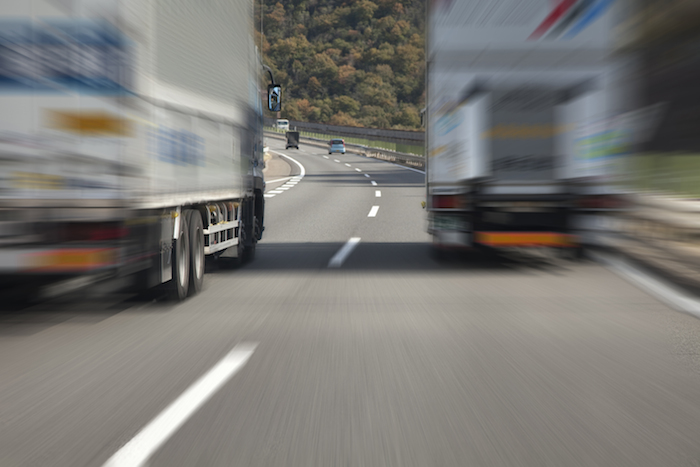 Company by company, truck by truck, motor carrier bankruptcies threaten to sap freight capacity from an already tight truckload shipping market in the U.S. as freight demand rises.
As operating costs such as driver pay rise and federal regulations cut into productivity, hundreds of trucking companies are shutting their doors each quarter. Although most of these companies are small, collectively they are as large as a multi-billion-dollar motor carrier.
In the first quarter of 2014, for instance, 390 carriers with 10,650 tractors shut down, according to Avondale Partners, which has tracked trucking bankruptcies since 1990. In the 2013 fourth quarter, 335 carriers with 7,775 trucks went broke. Their combined fleet was bigger than that of Werner Enterprises, the third-largest U.S. truckload carrier, which operates 7,035 tractors.
And although last year's 970 carrier bankruptcies were still far below the 3,065 trucking failures Avondale Partners reported for 2008, the number is steadily climbing from a low of less than 500 bankruptcies in 2012. Those 970 carriers operated more than 21,000 trucks. In comparison, the 13 public, large truckload carriers tracked by JOC.com operate about 60,000 tractors.
Even 1,000 carriers would represent only a small percentage of the active carrier base available to shippers, brokers and logistics operators, estimated to be above 150,000 companies. But as the wheels come off smaller carriers, shippers will have a harder time avoiding rate hikes.
Two carriers that participated in a small business panel at the SMC3 Jumpstart 2014 convention in Atlanta this January have filed for bankruptcy protection from creditors: New Century Transportation of New Jersey and Drug Transport/DTI Logistics of Georgia. New Century — the largest trucking company to declare bankruptcy in recent years — was shut down in June.
Drug Transport/DTI Logistics filed for Chapter 11 reorganization protection early this month, an indication it plans to rebuild. 
Increasingly, smaller carriers have difficulty competing with larger competitors with greater scale and capability to absorb rising costs. "We have to work hard to identify customers that require the specialized level of service we can provide," said Rick Lockwood, Jr., president of DTI, at the SMC3 event. "Our persona has to be a little bit different than our larger competitors."
That includes making pickups at customer docks as late as midnight, he said. "In some cases, we're really delivering same-day service within our small geographic footprint."
Lenders, however, are getting tougher with marginal trucking companies. New Century, for example, shut down when an unnamed lender "unexpectedly declined" to fund ongoing operations. It tried to get alternative financing or sell the company, but to no avail.
Drug Transport/DTI Logistics entered receivership in early August after the company's primary lender, Branch Banking and Trust, demanded payment of more than $7 million, according to a report in the Atlanta Business Chronicle. According to its bankruptcy filing, Drug Transport/DTI Logistics has about $1 million to $10 million in assets and up to $50 million in liabilities.
Unlike New Century, most of the trucking companies that fail are anonymous truckload operators, getting little or no mention in the media outside, perhaps, local newspapers. That's because most carriers operate fewer than 10 trucks. On average, the 390 carriers that Avondale says went bankrupt in the first quarter had about 27 trucks each. These bankruptcies represent a steady trickle of truck capacity leaving the industry below most shippers' line-of-sight.
In fact, the Avondale bankruptcy number is likely to under-represent the total loss of truck capacity to shippers each quarter, as owner-operators frustrated by rising costs may simply park their trucks and hang up their keys without filing for bankruptcy protection.
Donald Broughton, chief market analyst at Avondale Partners, blames tougher truck safety regulations in part for the rising bankruptcy numbers. At the CCJ Summer Symposium in June, the analyst said many of the truckers closing their doors were ordered by federal authorities to install electronic logging devices to better enforce hours of service rules. Those companies saw truck utilization drop, as drivers with fewer miles made less money and quit, and the carriers had to hire new drivers — at higher wages — to seat empty trucks, Broughton told CCJ.
Recruiting and retaining truck drivers is the biggest challenge facing truckload carriers and the leading check on over-the-road truck capacity. More trucking companies are thinking about expansion, but higher vehicle costs and the lack of available drivers are substantial roadblocks, according to GE Capital Transportation Finance.
And when large trucking companies such as U.S. Xpress Enterprises raise driver pay by as much as 13 percent, how can smaller competitors keep pace?
User login