Top 25 Truckload Companies
The 25 largest U.S. truckload carriers increased their combined dropped 2.3 percent to $27.2 billion last year, according to The Journal of Commerce's 2016 list of the Top 25 TL Carriers, prepared by SJ Consulting Group. That compares with an 8 percent increase in 2014, when those truckers had $27.8 billion in sales. Nineteen of the Top 25 Truckload Carriers saw revenue decline, as lower demand, surging capacity and falling fueling surcharges took a bite out of their business. A truck-buying spree in late 2014 and early 2015 drove up capacity levels, making rate hikes more difficult for carriers. The JOC and SJ Consulting Group annually rank the 25 largest truckload companies by revenue — which account for a small amount of total truckload revenue — and track their progress on this special topic page.
Interactive 2014 Rankings
News & Analysis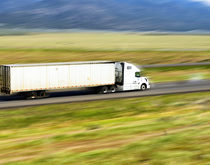 Seasonal adjustments may account, in part, for an unusually strong gain in truck tonnage in "difficult-to-read" August.