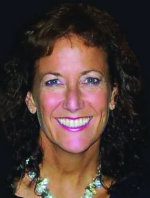 The two most important changes we believe will affect maritime executive search in the coming year are dramatic shifts in top leadership positions within many of our nation's seaports and significant growth in the NVOCC and freight forwarding sectors. 
We saw significant changes in C-level positions at many seaports in the second half of 2012 as the battle for jobs, cargo and infrastructure dollars intensified. Common themes we've observed have been strife between port commissions and port management; changes in how ports are managed (including increased oversight from state governments and additional opportunities for private investment); and mounting scrutiny (and the inevitable leadership fallout) over how public funds are spent — and sometimes misspent. 
These themes will carry over into 2013 and contribute to ongoing changes in leadership. Will those vacancies be filled by familiar names in the maritime industry or will we see a continued trend of non-maritime executives being recruited to fill the top port jobs? It's possible that when the music stops, some may be left waiting on the sidelines until the next opportunity surfaces.
We've seen a recent surge in job opportunities with non-vessel-operating common carriers and freight forwarders. Corporate-level positions in sales, human resources and finance are outpacing openings in the ocean carrier sector and presenting possible options for many who are struggling to find or change employment. For recruiters and job seekers, the challenge remains, however, that hiring managers require very specific experience, a stable job history and impeccable credentials. 
A highly competitive environment at our nation's seaports likely means uncertainty for some and opportunities for others, while growth in the NVOCC and forwarding sectors translates into jobs, and hopefully many of them, for qualified industry professionals in 2013. 
Visit Shey-Harding Associates online.